Emergency Management Otago exercise programme a success for the region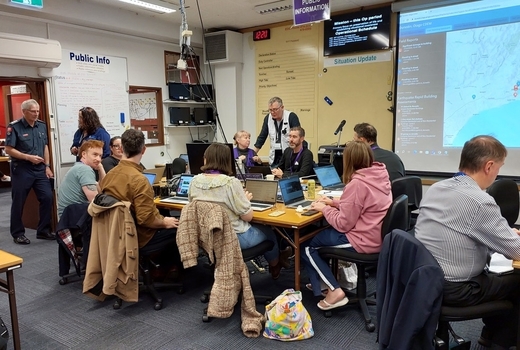 Emergency Management Otago (EMO) have completed the final exercise of their region wide programme for 2023.
All Otago Councils, partner agencies including NZDF, NZ Police, FENZ, St John and NEMA along with key stakeholders, have participated in scenario based training over the past couple of months.
Scenarios ranged from slow onset flooding to earthquakes, with EMO team members acting as function mentors during the exercises by providing an environment that focuses on building knowledge, capability confidence and the use of D4H emergency management software.
Hot debriefs were held at the end of each session with overwhelmingly positive feedback received along with suggestions for improvements, all of which will be incorporated into a final report and circulated to stakeholders.
Emergency Management Otago wish to thank everyone involved for their engagement, support and participation!
Published: Jun 23, 2023, 11:20 AM