Quarterly reporting process for significant essential infrastructure recovery programmes
Download a pdf version of this information (.pdf .127kb)
Reporting requirements
For those local authorities that have significant Government funded essential infrastructure programmes, it is important that programme progress reports be submitted to the National Emergency Management Agency on a quarterly basis to provide updates on their essential infrastructure recovery programmes.
These quarterly progress reports include updates on programme delivery, finances, risks, and issues.
The information in the quarterly reports will in turn be analysed by Agency officials and used to support internal Agency reporting and status reports to the Minister of Civil Defence.
Quarterly reporting for significant programmes process
The flowchart below sets out the quarterly reporting process.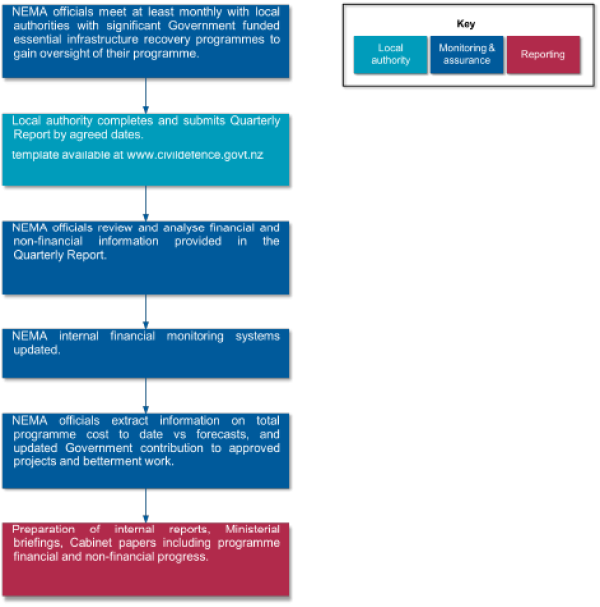 Click on image for a larger version