North Island Severe Weather Event After Action Review 2023
NEMA is undertaking an After Action Review (AAR) of our role and actions in the response and early recovery phases of the North Island Severe Weather Event (Auckland Flooding and Cyclone Gabrielle events).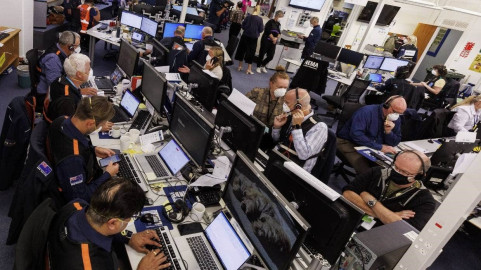 Following any significant emergency, NEMA reflects on how well things went while also looking for opportunities to make things better – there is no better time to identify improvements than immediately after an emergency. We expect the review will provide us with important lessons to improve our readiness, response and recovery capability for the future.
NEMA's AAR is not a review of the emergency management system, or other agencies' response to this event. The focus of this review is of NEMA's actions only.
---
Workstreams
This was a complex event which covered a broad geographic area and involved many responding agencies and stakeholders. Unpacking the lessons from this event will take time to do thoroughly. NEMA is approaching this work through four main workstreams:
Workstream

Overview

Description

Estimated Timeframe

1

Internal review with NEMA staff

Internal NEMA After Action Review workshop

May 2023

(Completed)

2

Engagement with external partners

CDEM Groups

Other organisations

August - September 2023

3

Drafting report

Outputs from NEMA's After Action Review workshops go through a moderation process ensuring the content is fair and accurate reflection of the perspectives shared.

September - November 2023

4

Publication

The final report will be completed.

by end of December 2023
---
Government Inquiry into the 2023 Severe Weather Event
A Government Inquiry into the response to the 2023 North Island severe weather events was announced by the Minister for Emergency Management on June 29, 2023. The Government Inquiry is separate from NEMA's AAR and will review the actions and design of the Emergency Management system as a whole. We expect the insights collected from NEMA's internal AAR will act as an input into the wider Government Inquiry however the outcomes of NEMA's AAR will have no bearing on any decisions that may be made as a result of the Government Inquiry. Refer to the Department of Internal Affairs website for information on the Government Inquiry.
---
External Engagement
Engagement with CDEM Groups began in mid-August. Planning is now underway for engagement with other partner agencies, which will likely take place in September. Details on engagement activity will be sent directly to relevant parties.
---
Contact Us
If you have any questions on the North Island Severe Weather Event After Action Review please contact lessons@nema.govt.nz